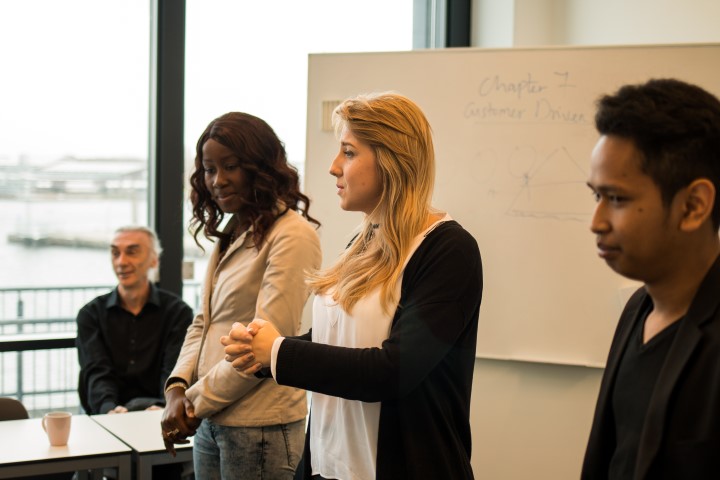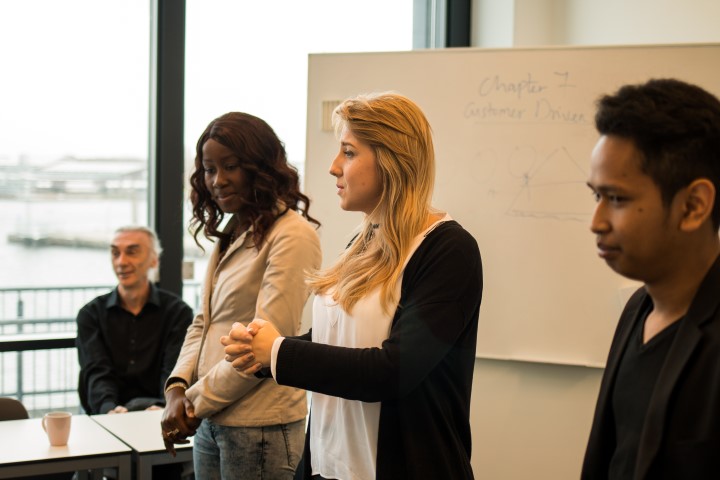 In September 2015, Wittenborg opened its second campus in Amsterdam, focussing on Entrepreneurship & Small Business. Amsterdam is known to have one of the largest business start-up communities in Europe, a perfect environment for these studies. Being in a startup city, we decided to bring the startup culture to education.
Equipped with our very own in-house startup incubator — 'Incubator UP' — we connect you to real entrepreneurs and their companies. Students are always encouraged to seek guidance from these 'mentors' — an invaluable experience built right into the structure of our programme. All in all you will reap inspiration not only from the school, but from the very city you will be studying in. Download the brochure:
Wittenborg University Amsterdam Brochure
Why Study at Wittenborg Amsterdam?

IDENTITY | BECOMING YOURSELF

The ability to recognise what you're great will make you more focused and successful. You will learn to identify your strong and weak points; in this way, you will also grasp the importance of learning to work with others as your best self.

STUDENT & ENTREPRENEUR AS ONE | GETTING A HEAD START WITH YOUR OWN STARTUP

Got tons of ambition? Good! We will stimulate and support you during your studies with your own personal 'startup' process of: conception, development, prototyping & execution. You will become a student-entrepreneur, pursuing your own startup as you would in the real world.