At Wittenborg we offer 4 Master of Science degree programmes, together with the University of Brighton. The degrees can be followed in both full-time (1 year) and part-time (2-6 years).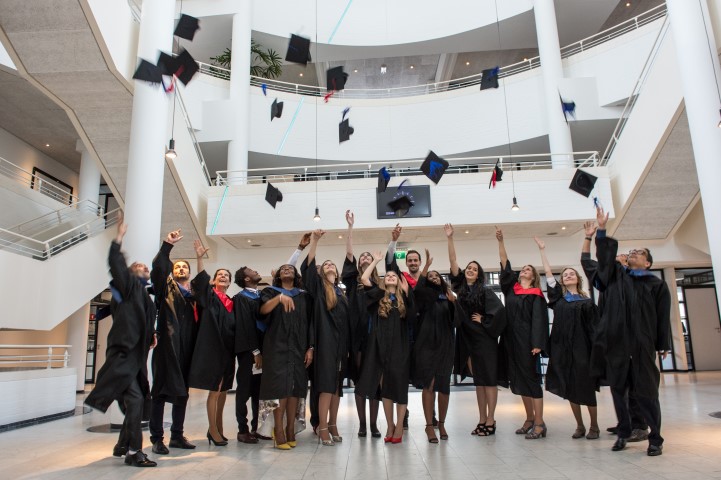 Tuition Fees for the complete programme: UK/EU Students €9.600-, International Students €12.600-
These programmes are jointly delivered, by a mixed team of academic research and teaching staff from both universities, and taught in block fashion, with three classroom days a week.
The MSc programmes currently lead to a UK accredited (University of Brighton, QAA) Master of Science Degree (90 EC Credits, 180 UK CATS)
Students who complete all taught modules are also awarded a Postgraduate Diploma (PGDip) by Wittenborg University of Applied Sciences, that entitles international students to apply for the work after study search year status.
Dutch and European IBA Bachelors students entering directly into the MSc programmes can continue to receive study loans, grants and student support as part of their 3+1 IBA track.
Dutch students who are eligible for the 'teaching scholarships' (in Dutch - lerarenbeurs) can also apply for this through their institution and DUO.