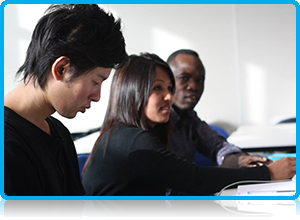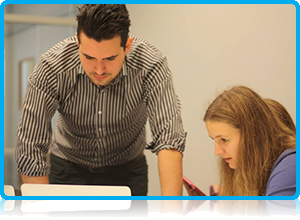 The programme covers many of the IBA fields however focuses on the management of core areas of business that are fundamental to the economics of the organisation, such as quality control and logistics as well as the comparative areas of financial management and business accountancy. Excursions to profit and non-profit organisations will be arranged and Economics and Management students will also be given the opportunity to create a start-up business, through a series of modules including Business Plan.
Key business modules include World Wide Business and Law, Logistics, and Quality Management, however the Economics and Management programme also fully prepares students for administering business through modules in Accounting, Bookkeeping and Finance.
During their second year, Economics & Management students will be taught a variety of specialisation courses. Procurement & Production, Business Philosphy and Manageing Organisations are amongst them.
Procurement & Production focusses on the purchasing and supply function of an enterprise. Students have to show how these functions interrelate with the rest of the organisation.
The course Business Philosophy is concerned with the ideas of several economic philosophers (such as Smith, Markx, Keynes, etc). In class, different approaches will be discussed in order for students to understand the political-economy. The main objective is for students to develop their capacity to read management literature from a more critical perspective and to develop their interest for fundamental questions as part of their evolution as effective executives or managers.
In the course Managing Organisations students learn to identify all organisational resources, including financial, physical and intangible resources, and analyse how they contribute to organisational capabilities and competitive advantage.